Alice in Wonderland
Bead embroidery has entered the world of Alice in Wonderland for this EBEG Bead Fest.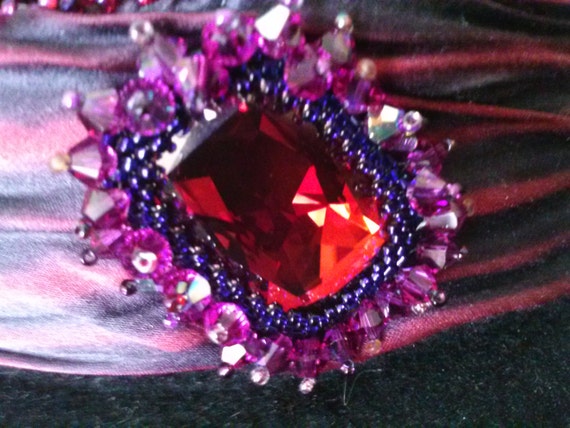 Queen of Hearts Pirate Hat/Hatband – Rabbit holes and Alice and off with her head all lead to the creation of this bead embroidered hatband by ShinyThingBlingery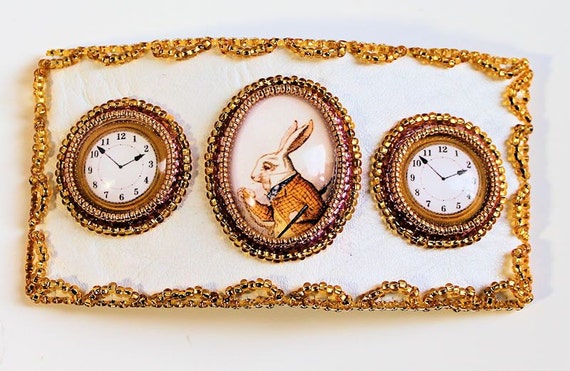 White Rabbit Beaded Hair Barrette – A central image of the white rabbit looking at his pocket watch and added clock elements emphasize how important it was to the white rabbit not to be late by FollowMyHeartStudio.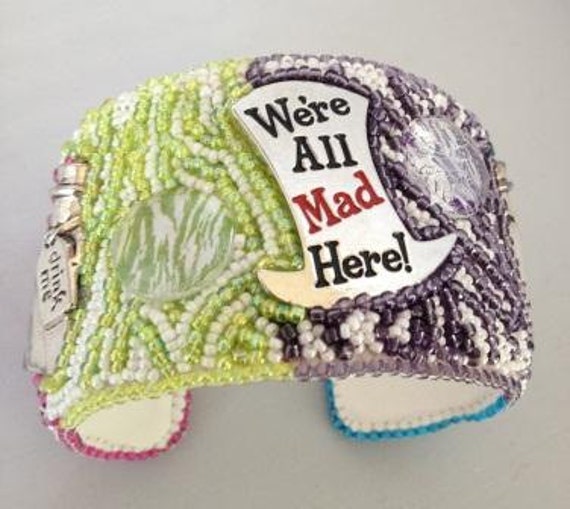 "We're All Mad Here" Cuff – This cuff will fit any size wrist. It is on a brass 6 inch cuff which can be adjustable to fit most sizes. The width is 1 and 1/2 inches and soft white leather backing lines the inside for comfort against the wrist by beadifuljewelry

THIS ITEM IS RESERVED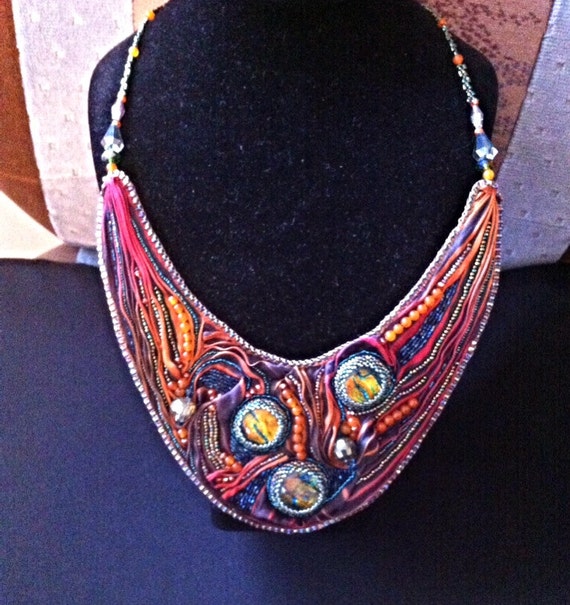 "Down The Rabbit Hole" necklace – PiccalilliWorx felt as if she was sharing Alice's adventures down the rabbit hole with this bead embroidered creation.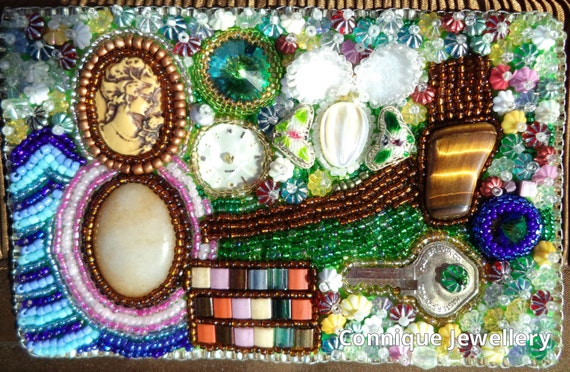 Alice Bead Embroidered Evening Bag – Chapter One – Down the Rabbit Hole:
Alice is feeling bored while sitting on the riverbank with her elder sister, when she notices a talking, clothed White Rabbit with a pocket watch run past. She follows it down a rabbit hole when suddenly she falls a long way to a curious hall with many locked doors of all sizes. She finds a small key to a door too small for her to fit through, but through it she sees an attractive garden. This story led to the creation of this stunning evening bag by ConniqueJewellery