Pretty in Purple by beadifuljewelry
Pretty in Purple is made with pretty purple amethyst chips and clear crystal chips and was inspired by the Etsy Bead Embroidery Guild Mini Fest, Radiant Orchid.
Bead embroidered bib necklace by Maewa
This bead embroidered necklace was made with beautiful raku pendant (WondrousStrange), Swarovski cristal and seed beads.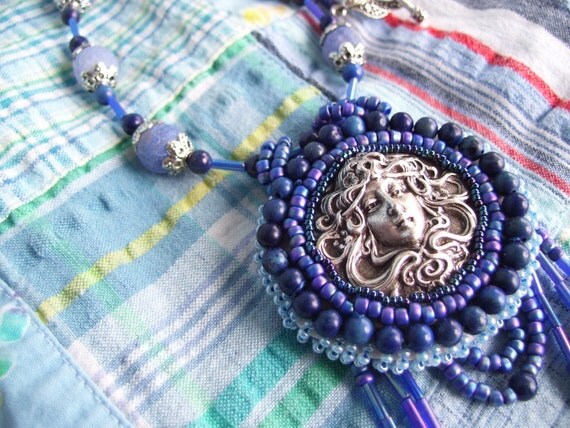 Native American made, Blue Art Deco necklace by gitksanfire
Bead embroidered necklace. Art Deco style cabochon with lapis beads surrounding, and soft blue cracked agate beads incorporated in chain.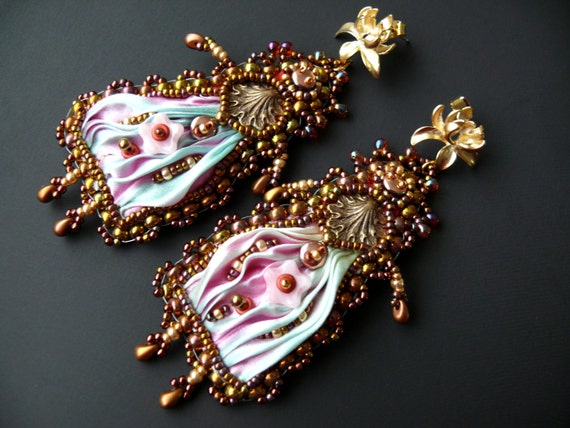 Bead embroidered earrings 2 LITTLE LADIES with Shibori silk ribbon Beadwork by Maewa
These bead embroidered earrings called "Two Little Ladies" have been bead embroidered  with  shibori silk ribbon.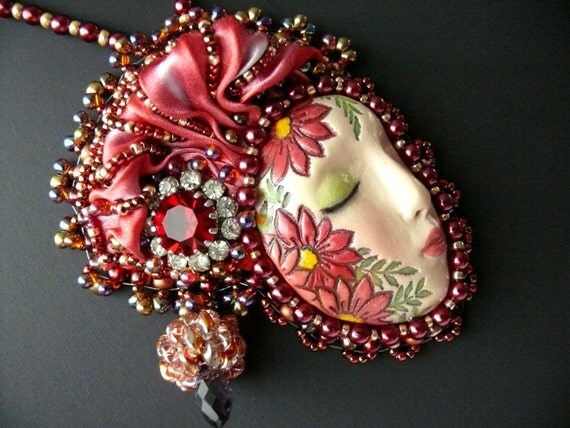 Bead embroidered Pendant LADY necklace by Maewa
Bead embroidered necklace LADY with the shibori silk ribbon (beautiful polymer clay cabochon was made by Graphixoutpost).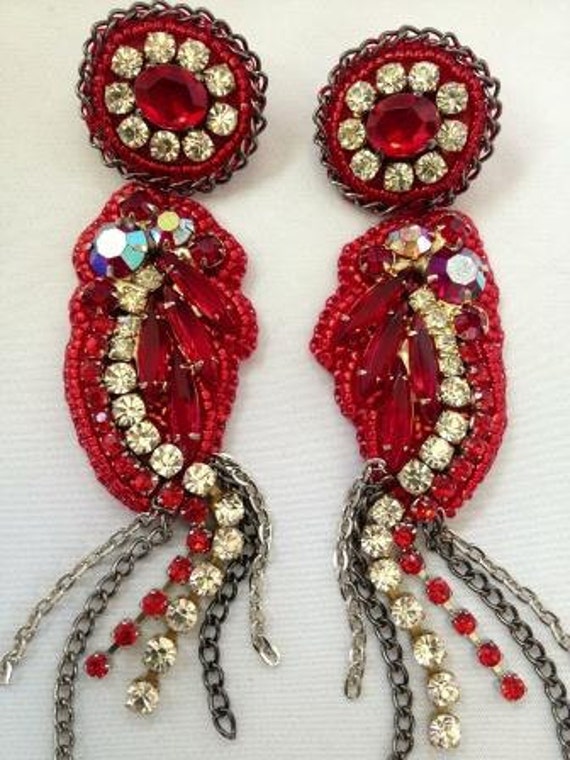 Red Carpet Earrings by beadifuljewelry
These gorgeous RED CARPET EARRINGS were inspired by the Etsy Bead Embroidery Guild (EBEG) Beadfest Theme : Red Carpet
More listings for the month of January will come soon.